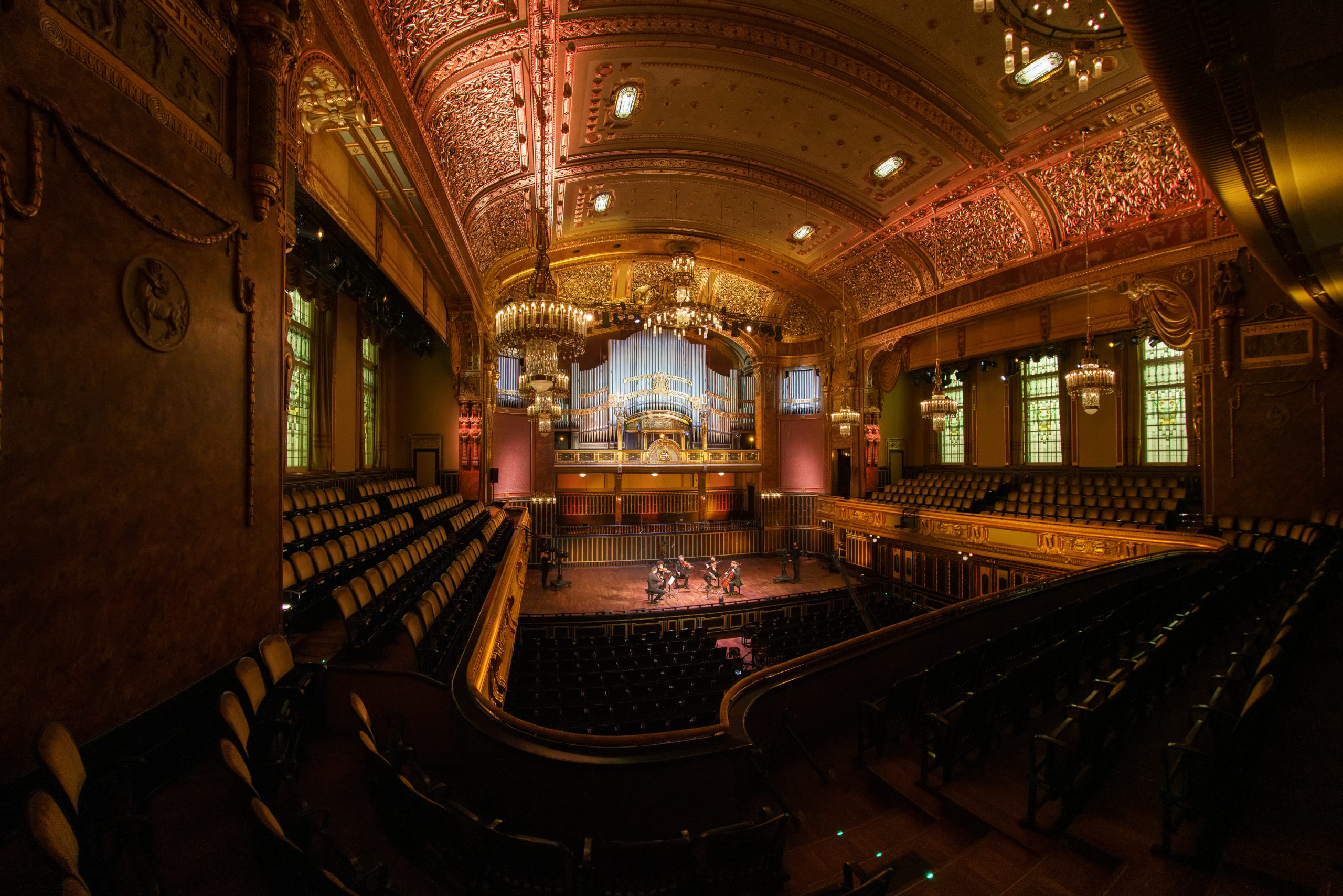 One of the most splendid Art Deco buildings in Budapest was opened to the public in 1907. The eclectic architecture applies a range of motifs, from ancient Egyptian and Greek ornamentals, to Hungarian folk and early 20th century Nouveau Art design.  The music palace drafted by Flóris Korb and Kálmán Giergl acted as one of the most auspicious concert venues of the 20th century; nearly all pivotal figures of international music life – from Yehudi Menuhin to Sviatoslav Richter and Richard Strauss took to its stage, not to mention such Hungarian performers as Béla Bartók, Zoltán Kodály or the great Kocsis-Schiff-Ránki generation.
The Apollo Temple decorated with small laurel leaves – the Grand Hall – has a capacity of nearly 900 seats, while the 320-seat Solti Hall is perhaps the most intimate concert space in Hungary today. From 2011 to 2013, the Liszt Academy's Main Building underwent a complete reconstruction and renovation process, which restored the building's original splendour while equipping the concert, instruction, and rehearsal rooms with cutting-edge technology. The historically authentic reconstruction of the original Voigt organ was completed in 2018.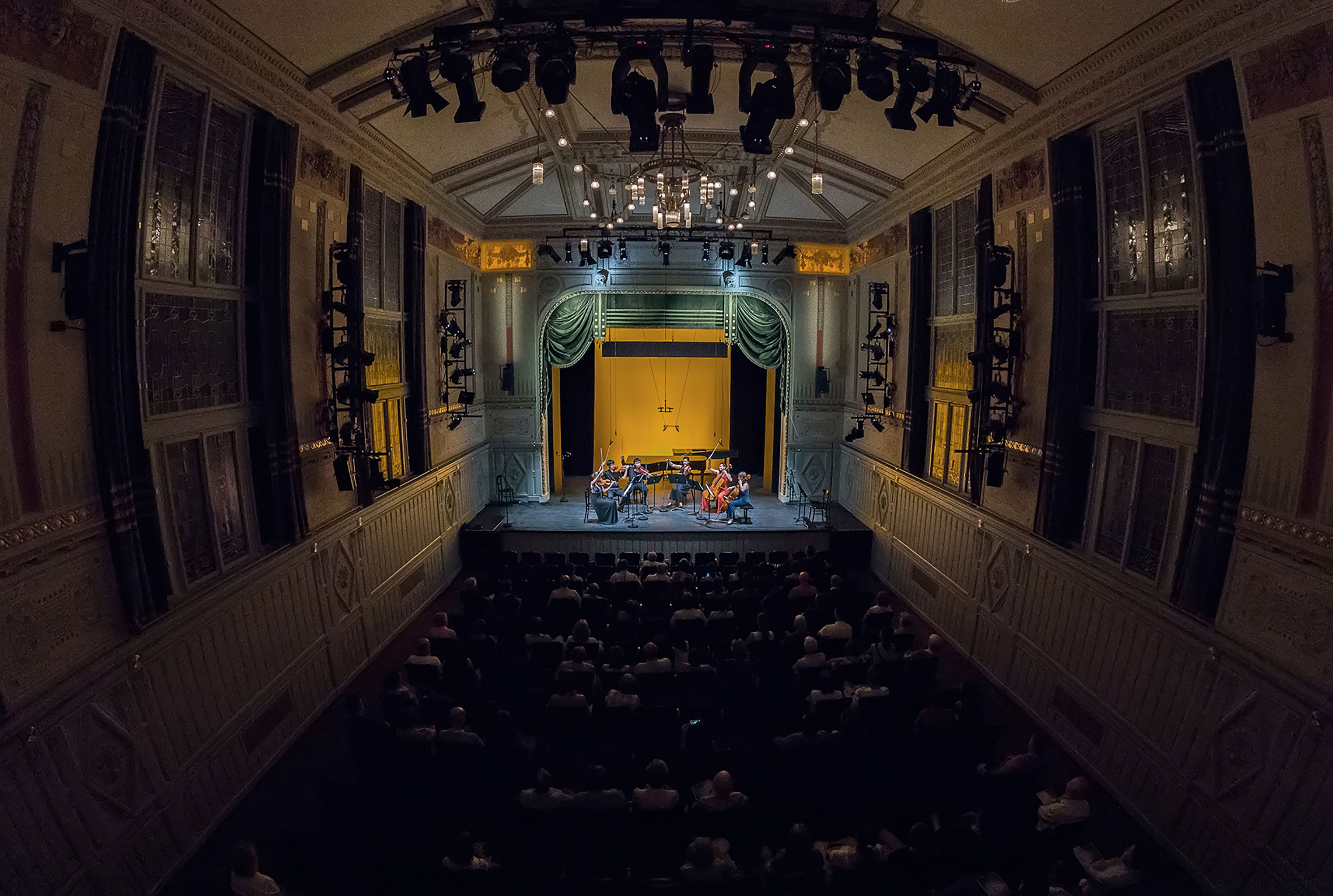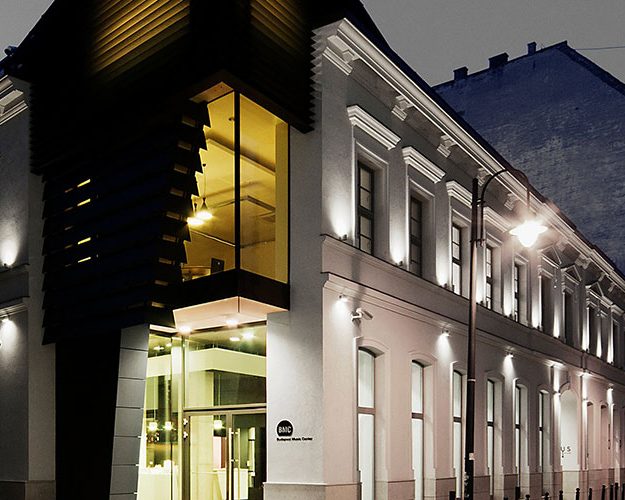 BMC – Budapest Music Center
The owner of one of Budapest's most modern, five-storey cultural venue, BMC, László Gőz, has always sought to preserve the special features of the original, early 20th-century building. It used to serve as a tropical fruit market, whose walls are still visible in the Concert Hall lobby. For many years, passers-by would see a sad, dilapidated, barren building, but today, BMC founded in 1996,  is one of Budapest's most important, most innovative centres of contemporary, jazz and classical music life.