Respire #19 – Shostakovich, Schubert, Bach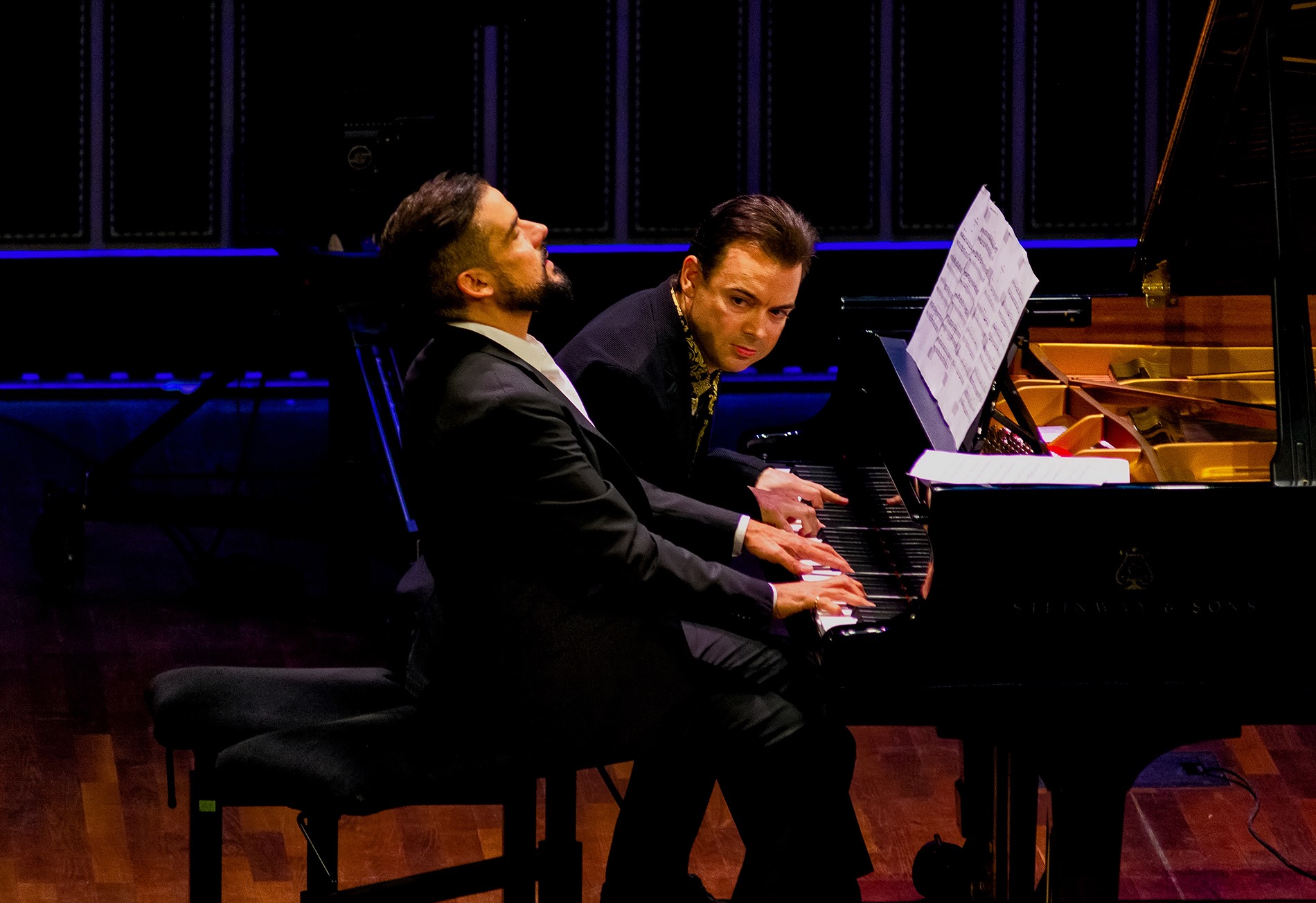 2020. August 29.
20:00
Uránia National Film Theatre
Shostakovich's Five Pieces for Two Violins and Piano holds a special position in the the composer's oeuvre. The series featuring Ernő Kállai and Antal Zalai does not present us with the usual, self-tormenting Shostakovich, but it rather seems to prove that he was able to put a smile on his face as well. The five movements were compiled by a friend - with Shostakovich's consent - from different film and ballet compositions
Klára Kolonits and László Borbély put together a selection from Schubert's six hundred songs. The Lieder, which were consumed by the Viennese audience at the time similarly to pop hits and brought fame to their composer, penetrate the deepest and the highest spheres of the human psyche and prove that popular melodiousness and spiritual depth don't exclude each other. The tunes of the church songs that turned into the highest possible level masterpieces of Western cultural history by Bach's touch are also accessible. Seven of Bach's chorale harmonisations were transcribed for piano four hands by György Kurtág, one of the greatest living composers. These analytical transcriptions, which penetrate and illuminate old music like an X-ray will be played alongside some piano four hands written by Kurtág and played by András Kemenes and Gábor Csalog.
With consideration of the pandemic crisis, the number of concert tickets is limited so that the appropriate distance between the seats can be maintained.