Bell, Fejérvári, Bekavac…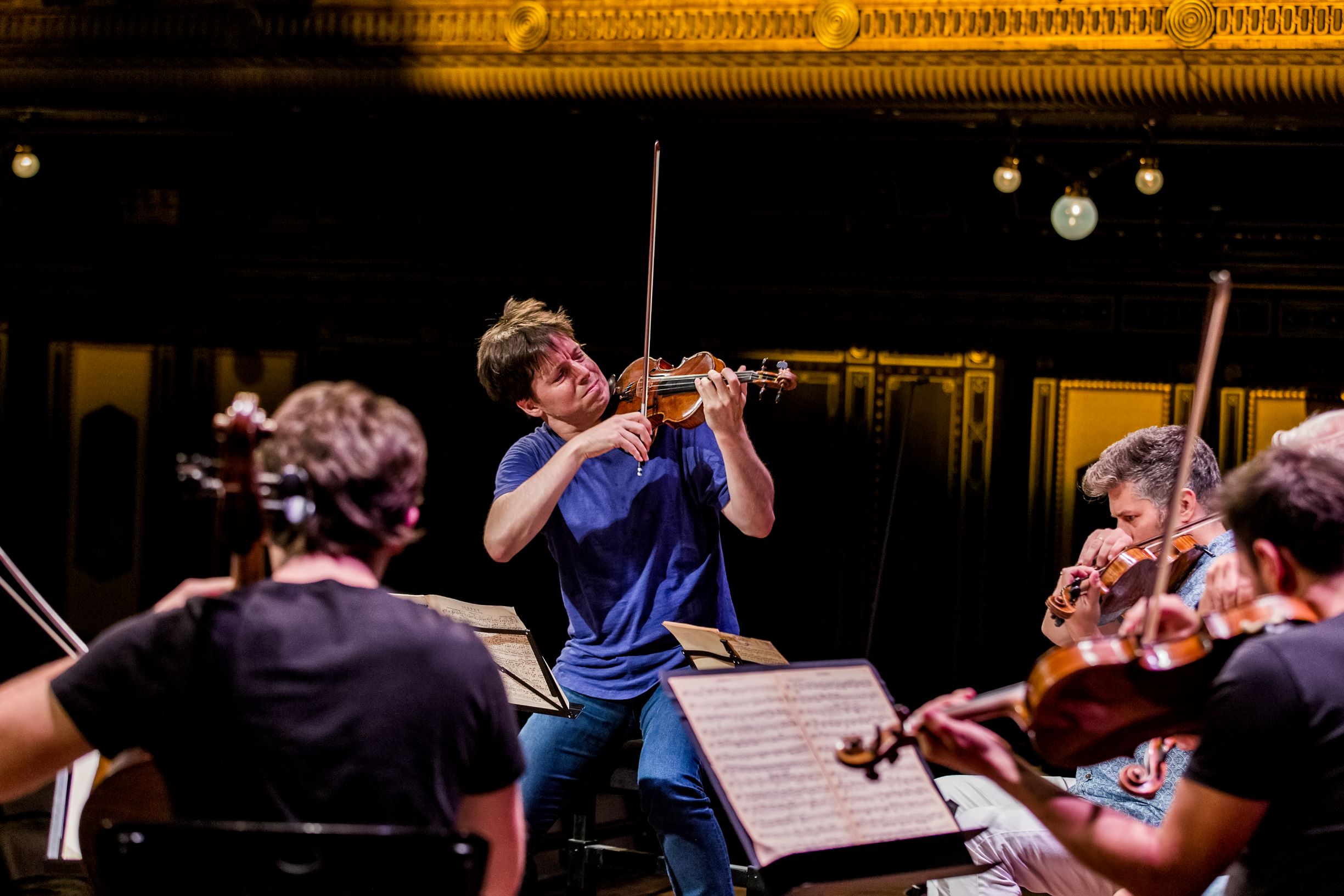 2021. July 21.
19:30
Liszt Academy, Grand Hall
Ticket price: 8000 Huf
if you buy 2 or 3 tickets: 6000 Huf
if you buy 4 or more tickets: 4000 Huf
Student/Senior: 2000 Huf
Ernest Chausson Poème for orchestra and solo violin is perhaps the most charged violin piece of French Romanticism. (It was inspired by The Song of Love Triumphant (Le Chant de l'amour triomphant; Песнь торжествующей любви) by the Russian writer Ivan Turgenev, and originally, it would have borne the same title). A symphonic piece like that is usually not performed at a chamber music festival, so it is quite fortunate that Chausson himself also penned a version of it for string quartet and piano, and we are even more fortunate to hear it in the interpretation of one of today's most celebrated violinists, Joshua Bell. He also recorded the piece with great acclaim more than thirty years ago, when he was 24, in 1991. Besides Chausson's composition, two other "snow-covered" pieces of the chamber music repertoire will be featured at the concert: Mozart's Clarinet Quintet in A major, which is one Mozart's final  compositions played this time with the solo of the Slovenian clarinet giant, Mate Bekavac and Brahms' Piano Quintet in F minor staged by a spectacular group of performers: not only the two artistic directors of the festival but also Nicolas Altstaedt and Zoltán Fejérvári will join Joshua Bell.