Respire #20 – Amadinda, Söndörgő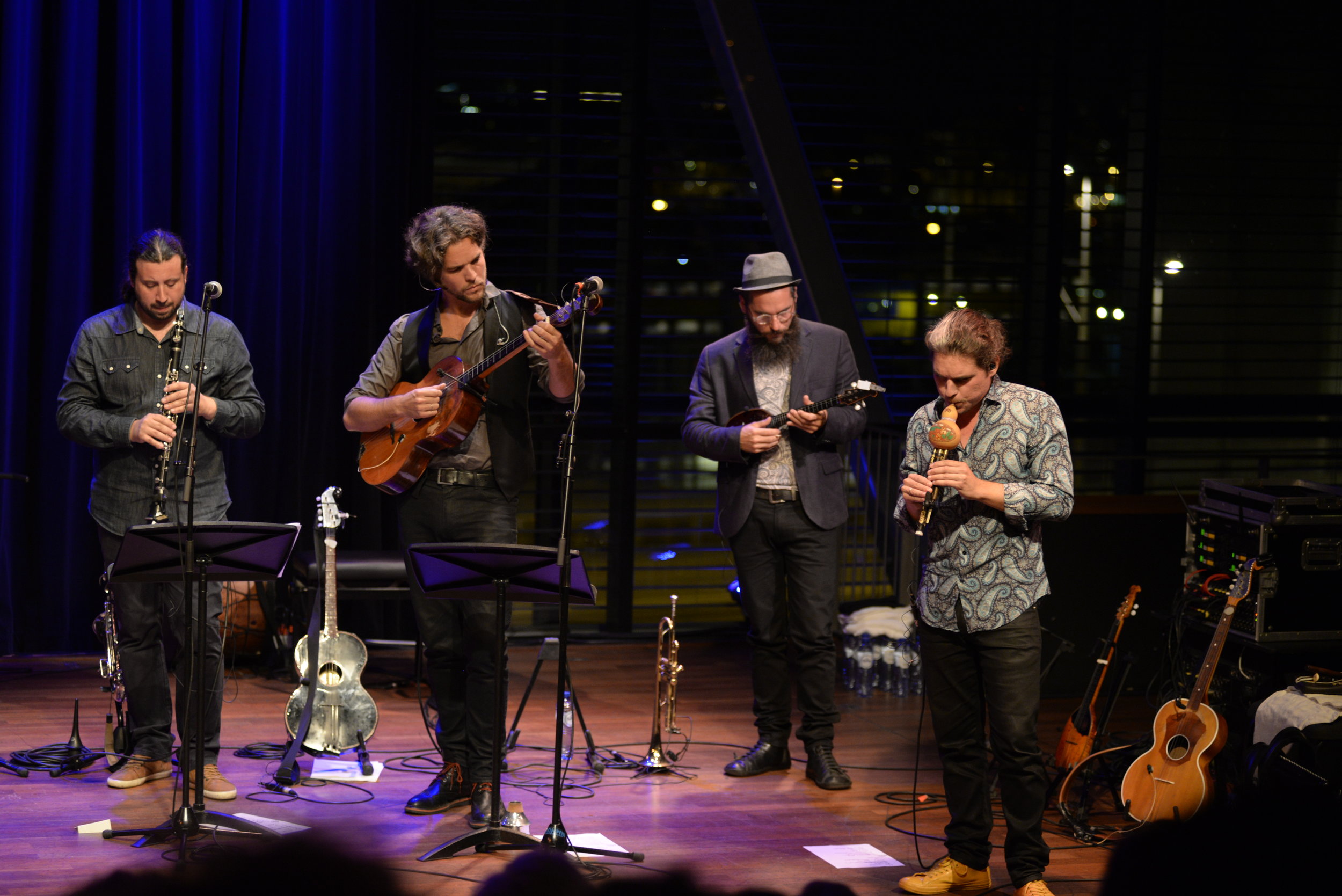 2020. August 30.
18:00
Uránia National Film Theatre
The members of the 36-year old Amadinda Percussion Group, a genuine Hungaricum - Károly Bojtos, Aurél Holló, Zoltán Rácz and Zoltán Váczi – are  just as well-versed in the traditional music of various continents and peoples as in classical and contemporary music. Their most recent album released last year was a joint venture with Muzsikás Folk Ensemble. By comparison, the band Söndörgő celebrating their 25th birthday this year can be considered downright young. It was founded by the three Eredics brothers and a cousin of theirs, and even though both their family-ties and their ethos connects them to the Vujicsics Ensemble, they have managed to create a unique image characteristic only of them. They work with folk music with the same creativity and power of imagination as it was treated with in its long-gone original context. The stage encounter of Amadinda and Söndörgő will certainly release amazing energies both in themselves and together.
With consideration of the pandemic crisis, the number of concert tickets is limited so that the appropriate distance between the seats can be maintained.