Respire #15 – Dowland, Schubert, De Falla, Liszt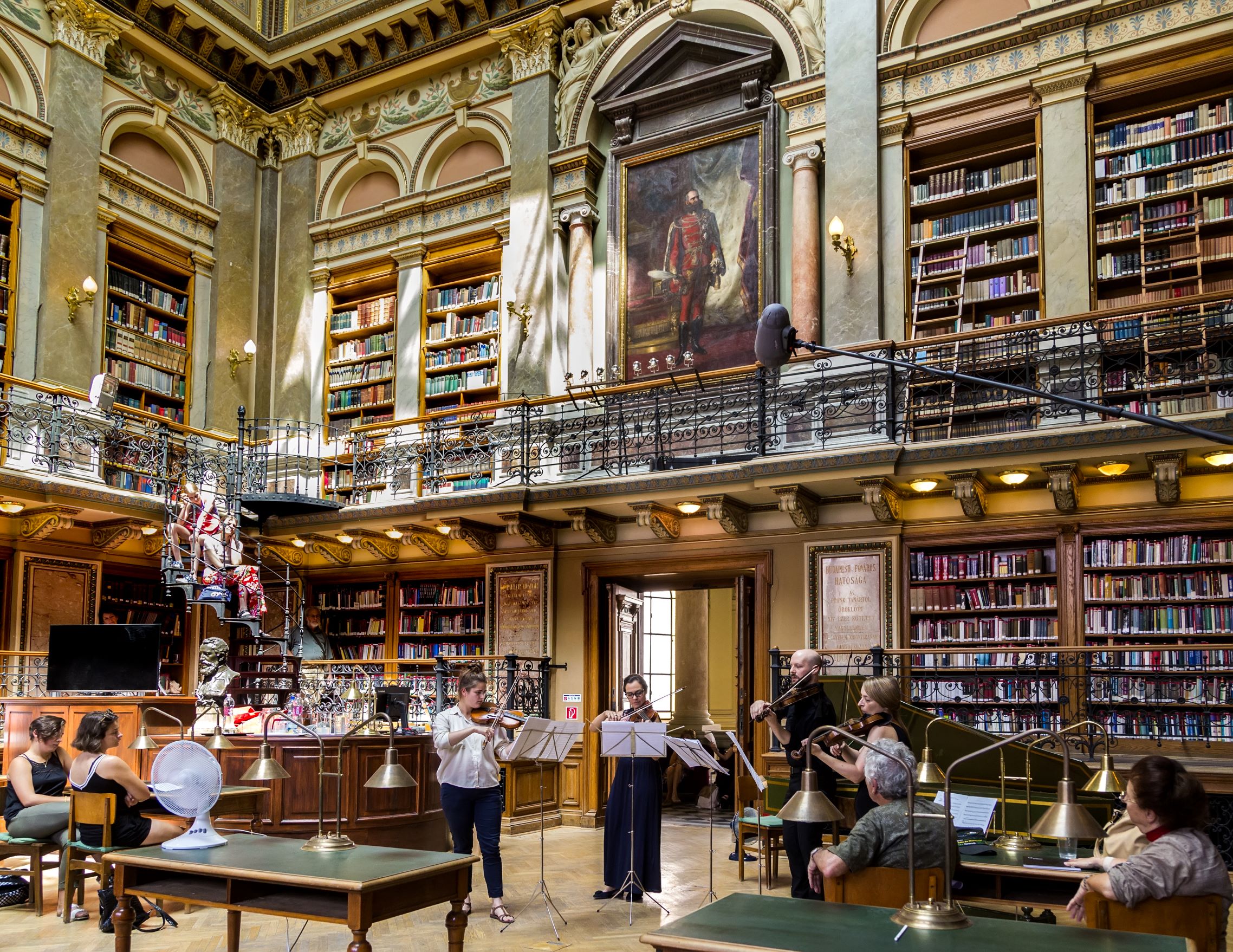 2020. August 27.
18:00
University Library (ELTE)
One of the great discoveries of Festival Academy Budapest 2019 was the stupifying acoustics of reading rooms of libraries otherwise doomed for eternal silence and the fact that  music felt some comfortable and at home in these scholarly halls. The splendid inner space of the ELTE University Library first welcomed the most intimate, most profound pieces of music history: the lute-accompanied songs written by Shakespeare's contemporary John Dowland are perhaps the most prominent representatives of Elizabethan melancholy. Last year, we were fortunate to hear Igor Davidovics's lute performance in this space, but we could not yet enjoy Ágnes Kovács's marvellous soprano voice. It will be the two of them now who will intepret Downland's sublime songs, which will be followed by some more vocal pieces: first by Schubert, the greatest Lied composer of all time, then songs by De Falla this time arranged for guitar and violoncello played by two Liszt Academy students, Balázs Dolfin and Lotti Szalai. Finally, an American student of the same institution, Marley Erickson, is going to interpret a movement from Liszt's Coronation Mass accompanied on the harmonium by the organ professor of the Liszt Academy Balázs Szabó.
With consideration of the pandemic crisis, the number of concert tickets is limited so that the appropriate distance between the seats can be maintained.