Respire #8 – Bach, Brahms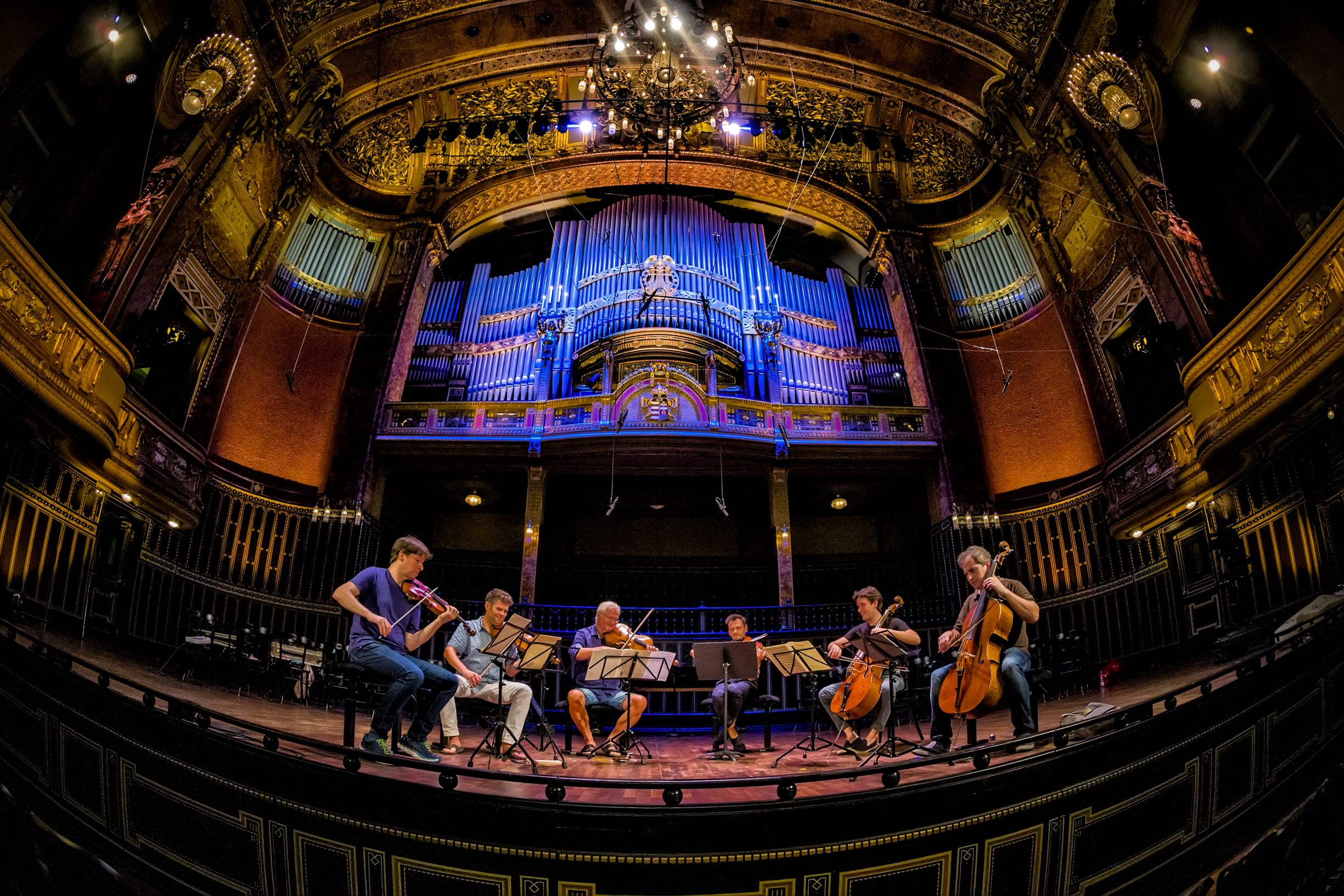 2020. August 23.
20:00
Liszt Academy, Grand Hall
The works of the two composers with names starting with a B, Bach and Brahms, are especially wonderful when featuring alongside each other on concert programmes. Bach's music was Brahms's "daily bread", he would explore the music of his great predecessor with keen studiousness, and in our consciousness he seems to have influenced Bach too: Brahms's splendid polyphony, the lavish texture of his internal parts has an impact on our way of listening to Bach. In the first part of the concert, Márta Ábrahám and Borbála Dobozy will stage Bach's Sonata for Violin and Harpsichord in E major, a large-scale chamber music piece, which has grown far beyond the limits of the genre: the grand gestures of its opening movement evoke the choral movement also in E major opening Part II of St Matthew's Passion. Brahms's String Sextet in G major written in 1864 now performed by world-renowned artists is fascinating abstract music in professional dialogue with Bach, Beethoven, Mendelssohn and many others, but it is also a deeply personal confession: In one of the motifs of the opening movement, we can discover the name of Brahms's early love interest, while the slow movement is a variation series based on a theme that was mentioned to Clara Schumann in a letter written ten years before: a profoundly passionate letter written to his great hidden love.
With consideration of the pandemic crisis, the number of concert tickets is limited so that the appropriate distance between the seats can be maintained.